At least two people were seriously injured, and three houses and a wood workshop were damaged after a construction crane collapsed early Tuesday in HCM City's District 12.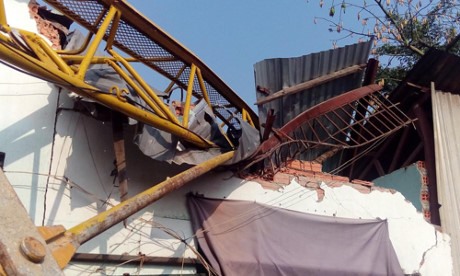 At 2:45am, a 100m-long crane collapsed and crushed three houses.
According to the local police, survivors of a damaged house said they heard a loud sound on their roof and then hurried to run out of the house. The crane block crushed their house right afterward.
Two seriously injured men were the crane operator and a 20-year-old was inside a collapsed house during the accident.
District 12 authorities and transport department inspectors are working with Vạn Thái Trading & Service Construction Joint Stock Company, owner of Topaz Home construction, where the crane collapse occurred.
Owners of damaged houses and workshops were also invited to discuss consequences and repair measures.