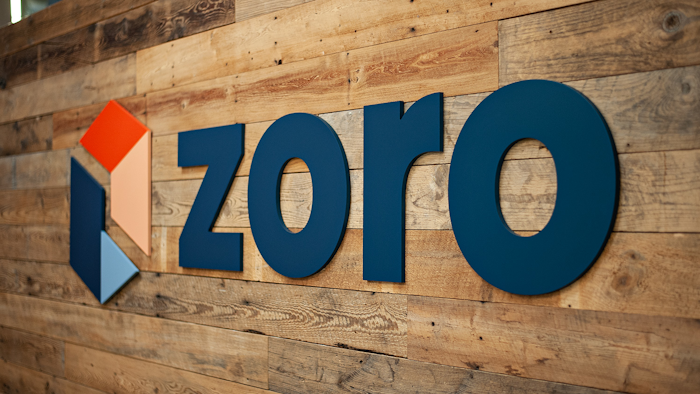 Learn how Zoro.com is Built-to-Scale, Grainger's pure play e-commerce subsidiary, has added workers and SKUs at a breakneck pace.
A name like Zoro.com should be an easy one to remember.
For many, it harkens images of the masked vigilante that lent his storyline to playful childhood sword fights. And the most interesting thing about Zorro the character was his multifaceted nature: you could never tell if he was the underdog or not but you wanted him to win nonetheless.
The Zoro.com origin story has a scrappy, startup feel but this IL-based company also had the strong presence of one of the biggest names in distribution. When the wholly-owned subsidiary of powerhouse MRO supplier Grainger opened its doors in 2011, its workforce was about 20 people. Zoro.com launched its website with 180,000 items from Grainger's assortment and everyone pitched in to help pack and ship.
The Zoro experiment has evolved dramatically since then. When Industrial Distribution first spoke with Zoro president Kevin Weadick for this article, it was early March. What we'd originally planned as a face-to-face interview was modified for the phone, back when these things were done out of an abundance of caution, rather than necessity.
Since then, it seems the only thing COVID-19 hasn't changed is the global thirst for e-commerce, though in the B2B space, the situation is nuanced. Sectors like food service, hospitality and transportation continue to suffer massive losses, but businesses that cater to the likes of food processing and other essential manufacturing — especially those with PPE stock — continue to see spikes.
A recent survey by Digital Commerce 360 B2B said that 48 percent of companies were forecasting web sales downward based on "a mix of declining buyer confidence, supply chain disruption and the broader economic downturn." But outside of that group of bearish business sellers were the 33 percent who said that their e-commerce sales were up either slightly or significantly given the spread of COVID-19.
ZoroBased on its recent investments in scale, Zoro seems well-positioned to ride the current wave and, perhaps, gain some new business. Being a pure-play e-commerce business means Zoro already had an advantage over some of its tech-lagging competitors, but for Weadick it's less about pulling past these companies and more about creating win-win partnerships.
Zoro does this by establishing strategic relationships with suppliers who need to reach customers via the web but don't currently have those capabilities — and there's a lot of them.
Managing to a Market Gap
Anyone who tracks Grainger knows that its e-commerce capabilities are some of the best in the business. Grainger.com has become responsible for an increasing percentage of the company's overall sales, but Zoro has a slightly different customer in mind. And regular "cannibalization" studies have proven to the two businesses that they're not simply trading market share. That's because Zoro, says Weadick, is focused more on small businesses, and especially those looking for a very simple and efficient transaction.