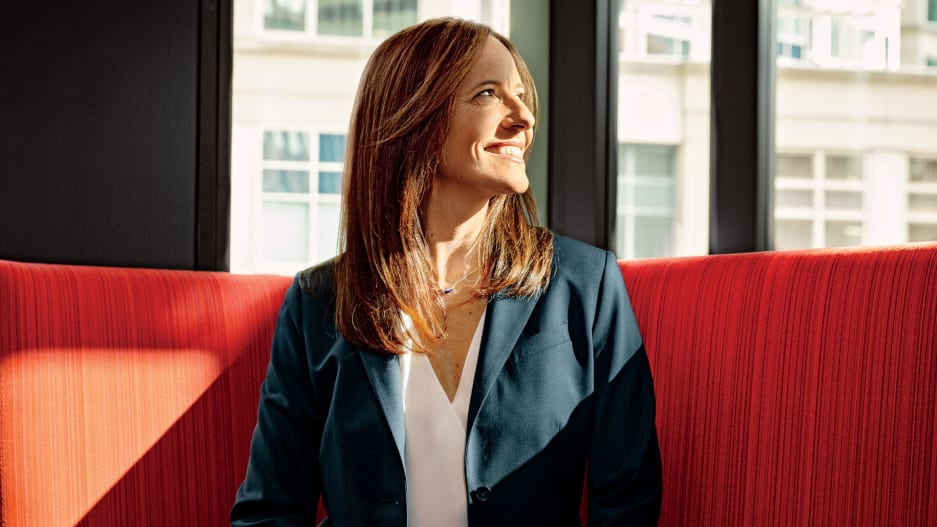 A 50-year-old ficus named Rubi. A rhododendron taxifolium from the Philippines, now extinct in the wild. The world's second largest living wall.
I have come to Amazon's urban campus in Seattle to meet Beth Galetti, the company's senior VP of human relations. But instead of ushering me directly into a conference room, she offers me a guided tour of the Spheres, the three conjoined geodesic domes–containing 40,000 plants, inviting seating areas, and good coffee–that Amazon opened last year on a former parking lot in the Denny Triangle neighborhood.
Part botanical wonderland and part work space, the glass-encased Spheres are designed to let the thousands of Amazon staffers who toil in nearby buildings get away from it all without having to walk more than a few blocks from their desks. "We wanted to give our employees a place to experience nature," explains Galetti, who is wearing a puffy winter jacket and floral scarf and is clearly having fun playing forest ranger. "When you're in a typical office environment, the best you might get is a plant."
The Spheres' Edenesque splendor seems all the more striking after Galetti and I make the five-minute trek to the anodyne tower where she works. By the standards of enormous tech companies, her surroundings are willfully mundane, reflecting Amazon's long-standing stance that it should be investing above all in delighting customers rather than its own creature comforts: "It sets the tone for our frugality," she says. Her office is tiny–three visitors would constitute a crowd–and sports few accoutrements other than a standing desk and the requisite shelf of family photos. (In one, Galetti poses with her beaming dad during an Amazon "Bring Your Parents to Work" day.)
Like most–okay, all–HR executives, the 46-year-old Galetti isn't exactly famous. But in her nearly six years at Amazon, three as a division leader, she has quietly become one of its most influential figures. Galetti is the highest-ranking woman at the company, and the only woman on the 18-person "S-Team" (short for "Senior Team") that reports directly to founder and CEO Jeff Bezos. And she has presided over a hiring spree of historic proportions.
Amazon now has a global full- and part-time workforce of 647,000, which is 50% more people than Alphabet, Apple, Facebook, and Microsoft combined. Among U.S. companies, only Walmart, with 2.3 million, employs more people, but Walmart's total head count hasn't budged significantly in years. By contrast, Amazon employs more than six times as many workers as it did when Galetti joined. It has been adding an average of 337 people a day and currently has 28,000 open positions.