---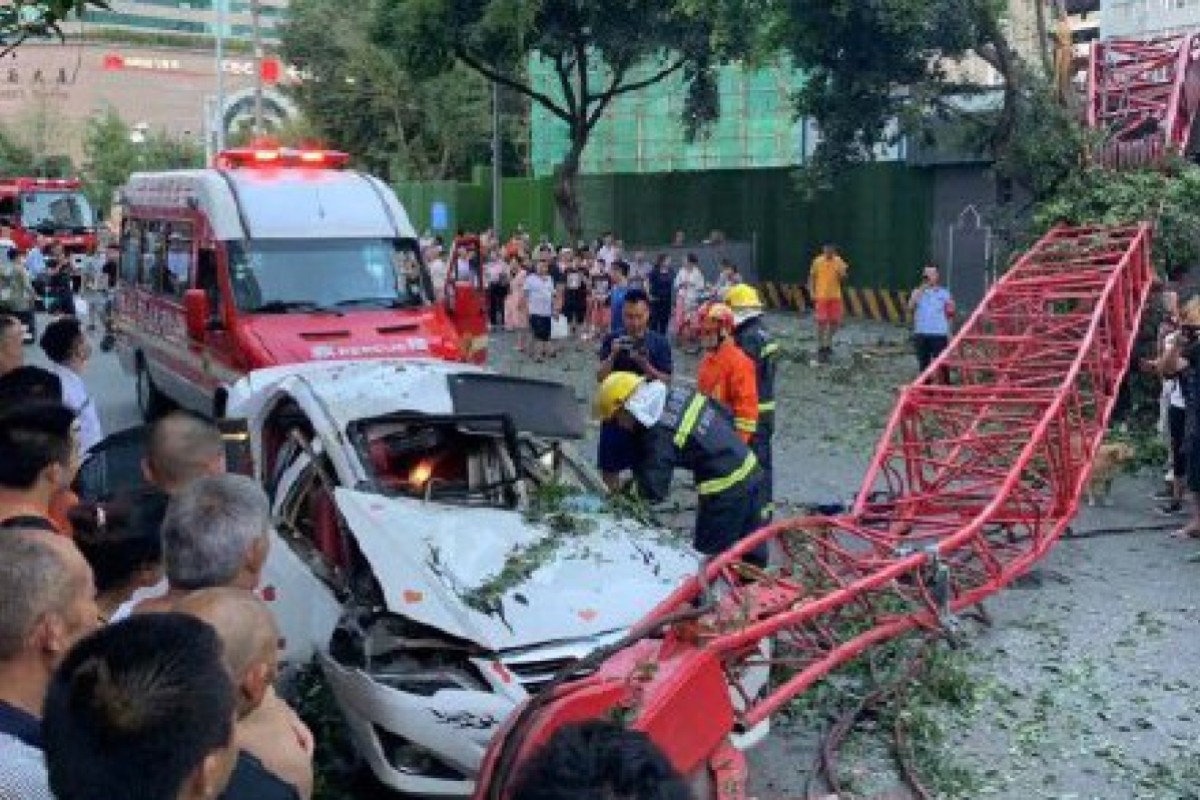 Authorities in southwest China are investigating a crane collapse at a construction site that killed one person and injured another.
The crane collapsed in Chengdu, Sichuan province, at around 7pm on Wednesday, falling onto a car parked near the site and killing the driver, the city's urban renewal authority said in an online statement. A pedestrian also suffered minor injuries, it said.
Police were investigating the cause of the incident.
Photos and footage posted online showed emergency workers and others trying to move the crane off of a white car.
---
---
Shanghai-based news outlet ThePaper.cn quoted a witness as saying that the crane fell through the construction site wall and a number of trees.
By 10pm, the car had been towed away and the road reopened for use, according to reports.